| | | |
| --- | --- | --- |
| | This Wiki is about the Fairy Tail Ocs and Rpcs. You can create your own Character or help us by editing the Wiki. We are currently editing over 362 Articles on this wiki. Remember to visit the Gallerys and the Characters for more pictures of Fairy Tail Oc's! The Informations comes from the Manga and the Fairy Tail Wiki | |
Characters
Wiki Founder
Syrena Mare
Syrena is an S-Class Mage of Fairy Tail who is famous for her usage of Ocean Magic, as well as for her beauty. She is often a model for the Sorcerer Magazine. She is a good Swimmer and a good Artist. She is also famous for her singing voice and for her talent to play guitar. She is a temporary Member of Team Natsu and a Member of Team Crystal. Syrena also called Daughter of Poseidon is a member of the Mare-Konzern. She also consideres as the strongest Ocean Magic Mage.
(more...)
Featured Picture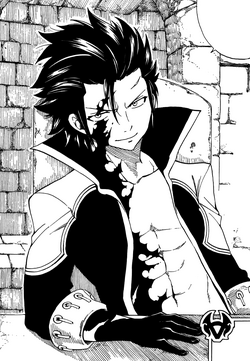 Gray: The Dark Mage
Featured Quote
"
All Informations comes from Hiro Mashima and the Fairy Tail Wiki Thanks much :)
"

—oOAquaDreamOo
Did You Know?
...that Mirajane looks after a stray dog she calls Alexandria Strauss?
...that the language Minerva sometimes speaks when she uses her Magic is that of the Yakuma people?
...that Mavis Vermilion can use Illusion Magic?
Poll
Are you satisfied with my wiki?
Ad blocker interference detected!
Wikia is a free-to-use site that makes money from advertising. We have a modified experience for viewers using ad blockers

Wikia is not accessible if you've made further modifications. Remove the custom ad blocker rule(s) and the page will load as expected.